Want to become a Data Engineer?
Utilising one of Newtyne's Talent Management programmes you can acquire the skills and knowledge to become a successful Data Engineer. Enrolling in our innovative Career Development for Data Engineers programme you will learn how to:
Build data pipelines and integrate new data into existing databases.
Design, build and maintain architecture for Data Scientists and Data Analysts.
Apply essential life-long business skills to deliver great results in a data engineering environment.
The Course
Our introduction programme for Data Engineers is ideal for those new to the world of data or those looking to move into this world. Acquire a highly desired skillset and become a successful Data Engineer with a blended learning delivery to suit all learning styles.  It is a fulltime commitment, demanding but rewarding.
Covering elements of programming with Python, SQL, and the Language  of SAS, along with PySpark and AWS to enable the flow of data, data collection, storage and analysis.
Supported by our comprehensive Business for Data Professionals programme contextualising business skills for data professionals and enabling you to maximise your personal impact in the workplace with confidence.
Communication and influencing skills
Problem Solving
Critical Thinking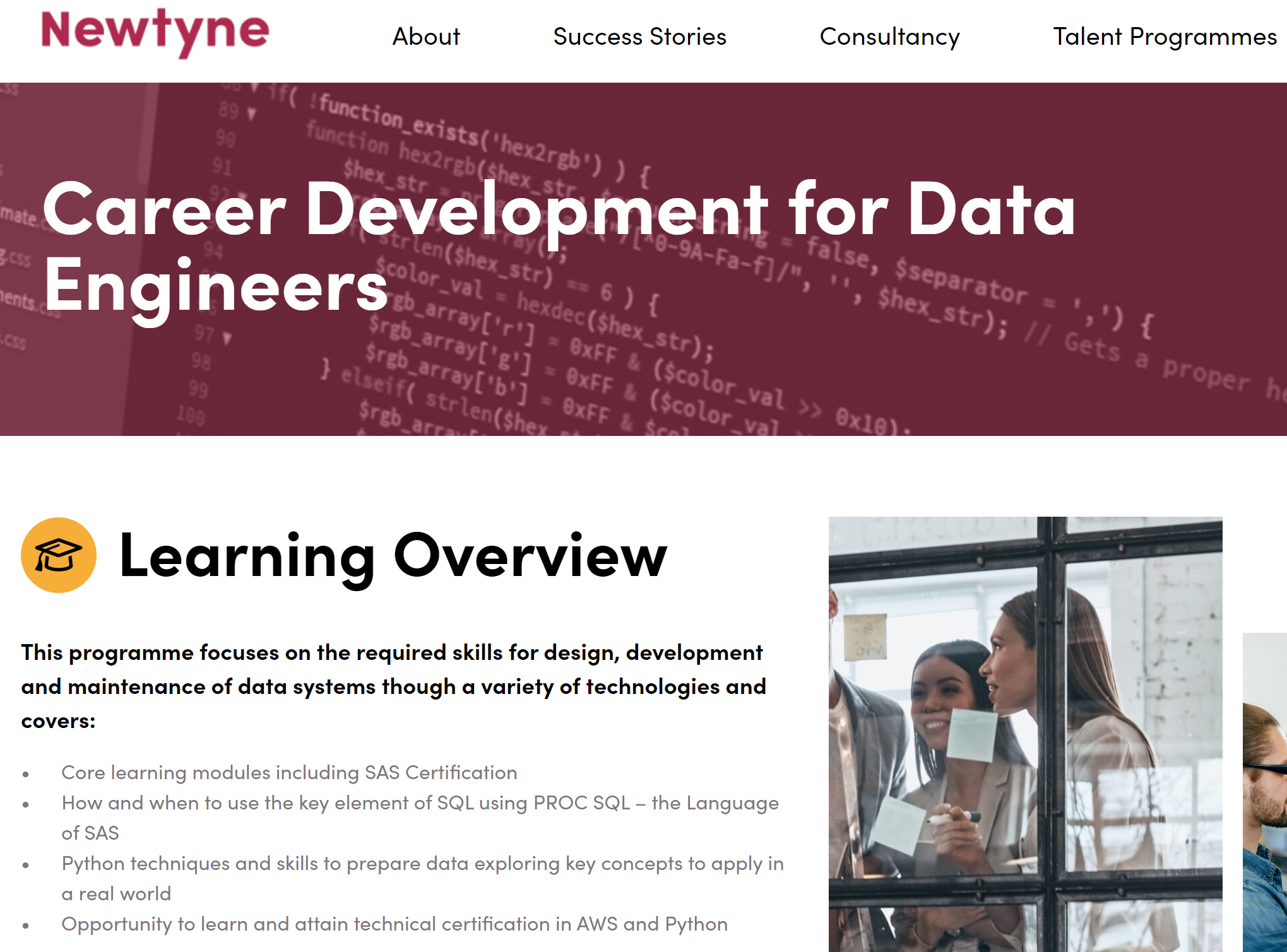 Certifications and Qualifications
Dates:
18 September 2023
11 March 2024
08 July 2024
16 September 2024
Costs: £4,995 plus vat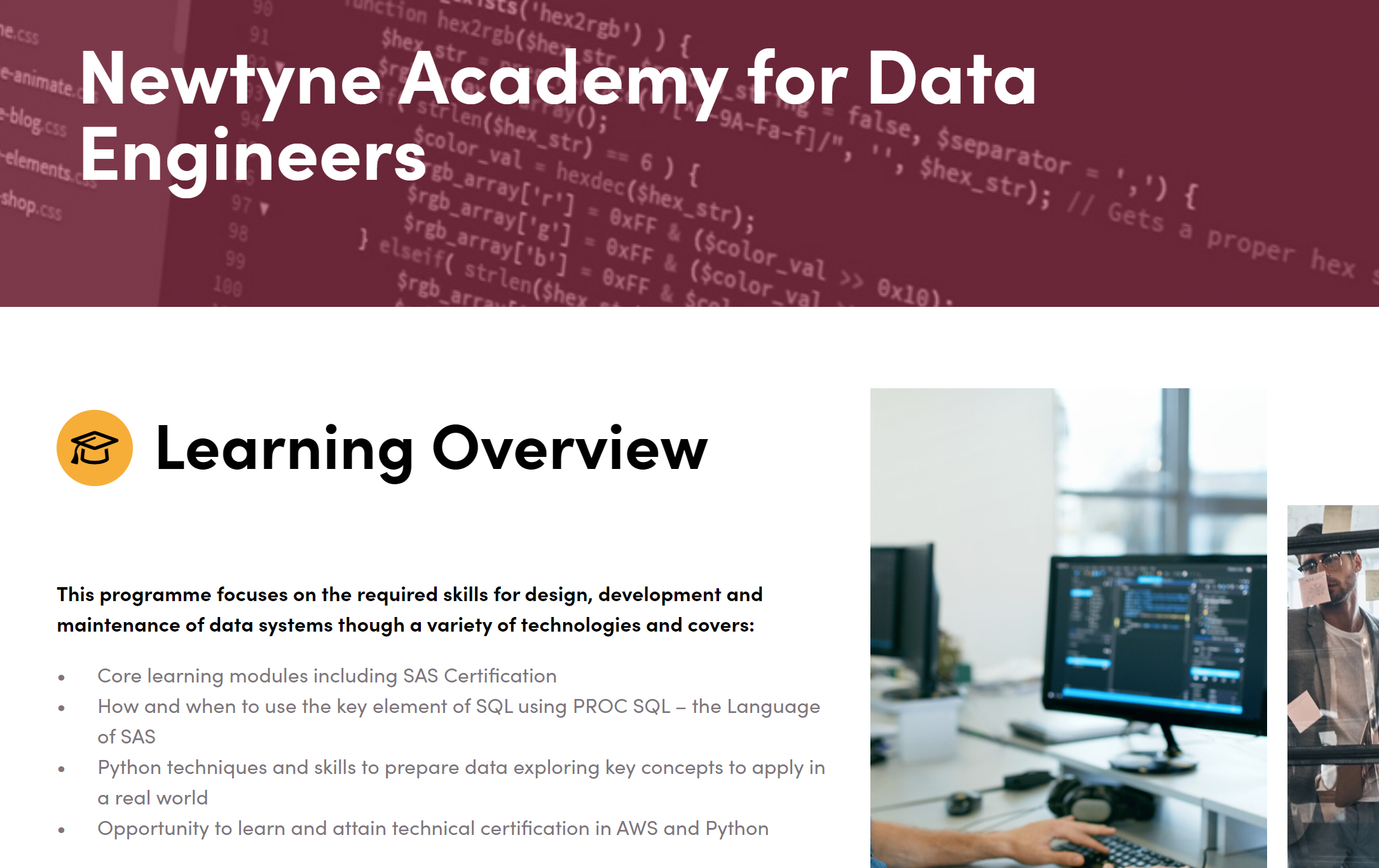 To receive regular regular updates on all the latest news and developments at Newtyne – Sign up for our Newsletter below.
If you can't find the information you need then get in touch with us – we would love
to hear from you.
The Newtyne Team